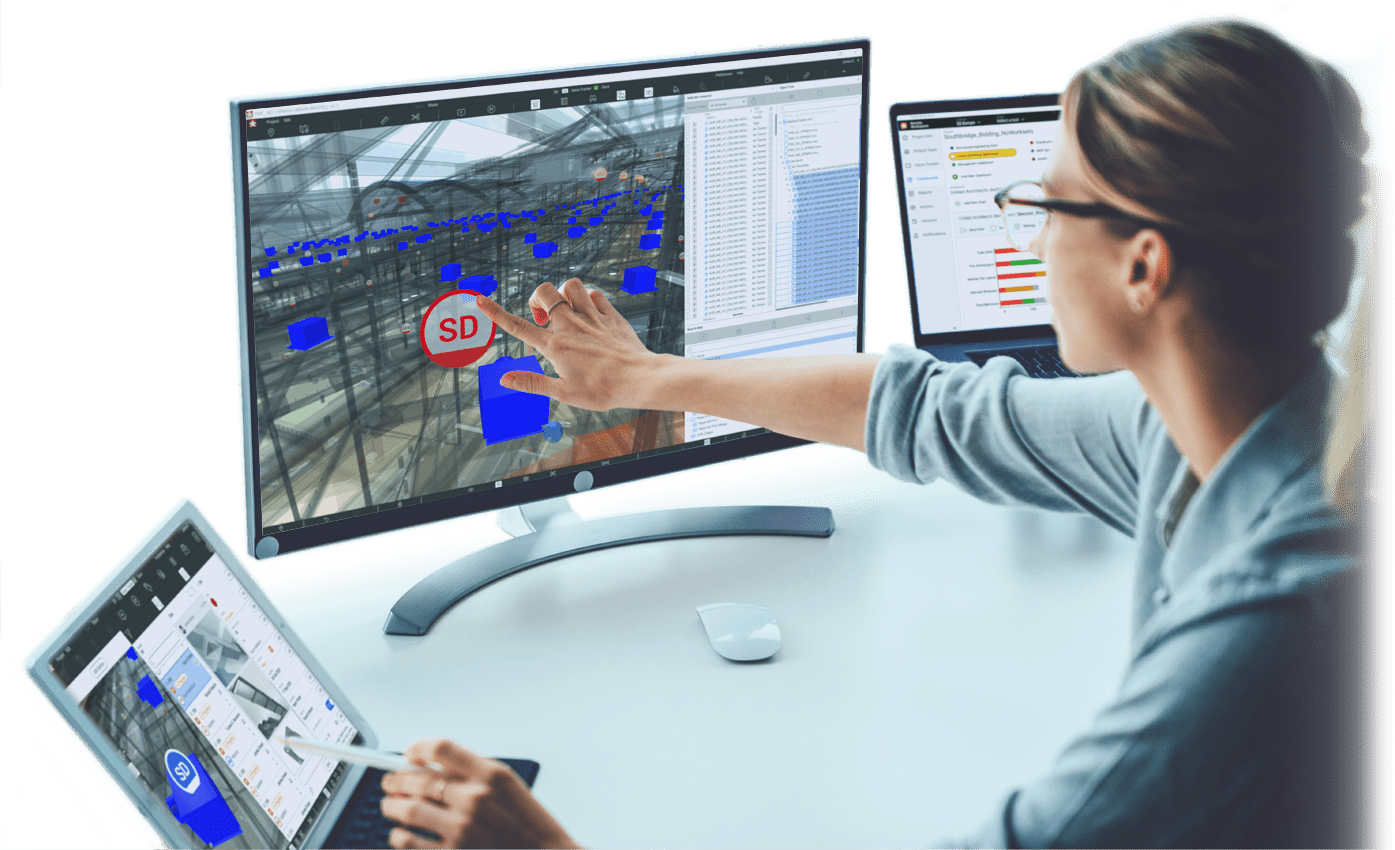 Integrated Collaboration Platform
Connecting Architecture, Engineering and Construction throughout the entire project lifecycle
What We Do
Connecting all project members on one platform
Revizto unifies BIM intelligence and makes it immediately accessible and actionable for the entire project team. With Revizto's advanced Issue Tracker project team members can identify and manage model-based issues in the 3D space and 2D sheets, including addressing clash groups. Revizto provides unified access to a project's data both for 2D and 3D workflows, so anyone can use it depending on project requirements.
Who We Are
Single Source of Truth for Any Project
Central Hub for All Models
View the entire project by federating all intelligent BIM data including reality capture into a centralized user-friendly location and get all teams in-sync.
Real-time Issue Tracker
Easily standardize the way data moves through the project and effectively communicate model-based tasks with the team.
2D/3D Model Synergy
Leverage a unique 2D/3D combined view, easily compare 2D sheets and work with live CDE documentation seamlessly from inside Revizto.
Revizto Total Solution
VR Immersive Experience
Explore real-model data and coordination issues by leveraging Revizto's immersive, true-to-scale VR experience within seconds!
Clash free projects
Use an integrated solution that combines clash detection, grouping, workflow builder and issue tracking into a single environment.
Collaboration from Anywhere
Contribute from the office or on-site. Keep all trades on task and monitor their progress in the field and access all the project data on a mobile device.