Design with the times: HED's Jason Rostar
Table of Contents
Jason Rostar is a design, documentation, coordination and engineering software superstar.
Jason Rostar has been entrenched in the BIM and design technology space since starting his career at the University of Michigan as an Architecture Major over 15 years ago. He has extensive experience with managing multi-discipline projects utilizing the range of the industries most innovative software, including coordinating, sequencing and clash reporting.
For the past 6 years, he has been a Design Technology Leader for HED, a firm that has earned global recognition for excellence in all facets of the designed and built environment, including architecture, consulting, engineering, and planning services.
At HED, great design is about thinking creatively to overcome challenges and improve real-world outcomes. Our firm has a long history and reputation for design excellence because we believe that all the facets of our design, from architecture, consulting, engineering, and planning, must create a positive impact for our clients, the community, and the world. This belief has allowed our firm to succeed and grow to over 450 staff in a broad range of markets in eight U.S. offices (Boston, Chicago, Dallas, Detroit, Los Angeles, San Diego, San Francisco, and Sacramento).
Jason has an advanced knowledge of a number of design, documentation, coordination & engineering software, from Navisworks, SketchUp, 3ds Max, Rhinoceros 3D, Adobe Suite, AutoCAD & Microsoft Office Applications and Revizto.
Needless to say, as someone with such a depth of experience in the industry and such a broad yet deep skillset, we couldn't wait to hear what Jason had to say about Revizto.
Accountability and scattered documentation.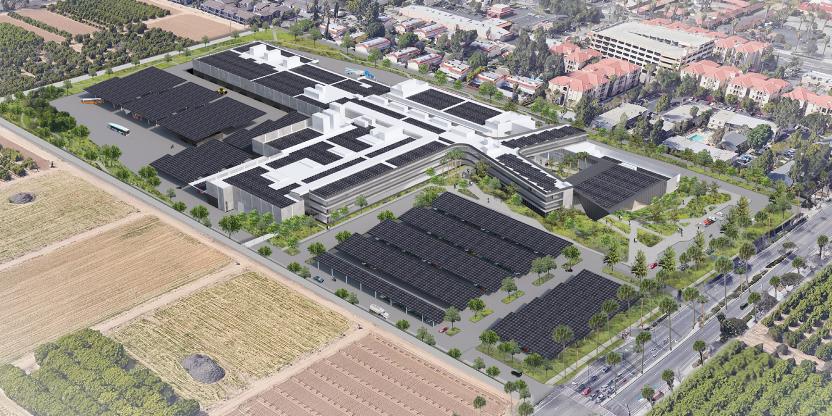 As the Associate Principal, Corporate Design Technology Leader, Jason oversees design technology from a corporate level, and is always looking for new tools to help his teams better manage, model and coordinate existing conditions, from point cloud data gathered, laser scanning technology and more. 
Jason is currently leveraging Revizto on Commercial, Education, Medical / Healthcare, Residential and Interiors projects in the design and pre-con phases. We asked him, about some challenges he faced prior to using Revizto, here is what he had to say.
Jason's Top Three Pre-Revizto Challenges
Lack of accountability/status on redlines/markup

Unmanageability of the documentation set

No single source of truth
Single source of truth for centralized coordination.
With all the design versioning and documentation flowing across teams and locations, without having a single, real-time source of truth can lead to the passing of misinformation, accidental approvals, and reworks down the road. With Revizto as his Integrated Collaboration Platform (ICP), Jason was able to solve some of his biggest challenges. Here is what he had to say after leveraging Revizto.
Jason's Top 5 with Revizto 5:
Provided a single source of truth

The single source of truth can be automatically updated
The ability to create, assign and track issues for verified follow-through
Easy cross-office communication/issue tracking
Easy coordination between 2D and 3D
President & recurring presenter for the Portland Revit User Group, SSOE Founder's Award Recipient for being a part of the successful confidential client Virtual, Design & Construction (VDC) Innovation Team and Former Leadership in Energy and Environmental Design (LEED BD+C) Accredited Professional with experience on multiple LEED projects.
Jason Rostar
Associate Principal Corporate Design Technology Leader
HED
For more about HED, visit www.HED.design