Glossary
June 15, 2022
Updated 15 June 2022 by James Ocean
Revit Alternatives and Competitors in 2022
Table of Contents
Overview
In a relatively new industry of the Building Information Modeling (BIM) software, Revit is a well-known competitor that is the most suitable for various tasks in the field of architectural design. It can be used to turn concepts, analytical information and theoretical designs into actual projects ready for fabrication and subsequent construction.
Revit also offers many advantages attributed to it being owned by a well-known software giant Autodesk. For example, it is capable of collaborating in some ways with other Autodesk software, such as AutoCAD. Additionally, Revit provides the ability to access its designs from pretty much any device using the power of BIM Collaboration Pro – a cloud-based collaboration solution that is also owned by Autodesk.
It would also be fair to say that, while Revit is widely considered one of the most popular BIM software on the market, it is far from perfect in how it works and what it is capable of. For example, the overall Revit interface is rather complicated to get used to. Additionally, there are multiple cases of Revit straight-up not having features that other competitors have had for a while now.
There is also the issue of the isometric view being the default one and many other examples of how Revit is far from perfect. This brings us to the topic of competition that Revit has in this market. There are plenty of different BIM software that can rival Revit in their feature sets, including both free and paid solutions. As such, we are presenting a list of 10 different Revit competitors, split into two groups – ones that have a free version and ones that are premium software without any free versions.
Paid Revit alternatives and competitors
Vectorworks Architect is one of those solutions that strive to be as functional as it gets, making it one of the most prominent Revit competitors. It is a full-fledged BIM software that allows users to work with an entire BIM workflow in one place. Its 3D modeling engine is powered by SIEMENS Parasolid, allowing for the combination of precision and complexity in graphical design.
Vectorworks can operate various file formats to allow for easier collaboration between different applications. It can also be linked directly to several other competitors in the field for an improved collaboration – including Photoshop, SketchUp, Rhino, Cinema4D, and more. Vectorworks also strives to add the newest features to its software, be it photogrammetry, cloud service support, AR and VR support, etc.
Lumion, on the other hand, is a software that is not capable of performing an entire BIM project cycle. What it does is present a comprehensive toolset for the most complicated task of a BIM process – 3D design rendering. Since visualization is a massive part of the architecture, Lumion's capabilities in terms of precision rendering and natural atmosphere generation are a large part of what makes a design attractive to the clients.
Lumion is capable of working with a large assortment of CAD software to be able to provide its 3D renderings to the project. The importing can be done either automatically via cloud or manually. Cloud synchronization can be achieved with many popular design software, including Vectorworks, Revit, AutoCAD, and more. Lumion has a free student license for full-time students, while regular clients have to choose between one of the two versions of Lumion with different price tags and slightly different feature sets.
While Revit is widely considered one of the best BIM software pieces on the market, it is not particularly easy regarding the user interface. Revit is known for being difficult to work with, which is why there is a selection of BIM software that puts user-friendliness as its most significant selling point. ArchiCAD is one such alternative, offering a variety of features for architecture design purposes combined with advanced collaboration capabilities.
ArchiCAD has clients in over a hundred countries and is translated into 27 languages. There is also a free trial version of the software that lasts an entire month, providing the ability to test out all of the different features that ArchiCAD can offer.
A detailed three-dimensional design is vital for successful project completion – but it would not be helpful without a proper issue tracking process integrated into the overall workflow. This is a feature that Revizto focuses on – providing real-time clash detection and other subsequent features that are necessary for the entire model to be able to transition into reality.
As such, Revizto can be identified as a BIM collaboration platform capable of supporting both 3D and 2D workflows in a unified environment, providing its users with a wealth of communication methods. Revizto is utilized in over 150 countries and the company always strives to implement newer features to the software, such as the ability to explore project models at a 1:1 scale using a VR headset.
Another rather popular name on the market is Bentley – a software provider encompassing multiple industries with its products, including architecture design software. This is the primary purpose of Microstation – to provide 3D CAD software that can operate both 3D and 2D models with extreme efficiency. It also supports one of the most popular file formats for this particular market – DGN.
DGN is a file format widely used by AEC firms, Global transportation agencies, and many other design-related companies – and all of these companies can work with Microstation with little to no effort. This kind of standardization allows CAD software to avoid errors that are fairly common for when you have to convert a project drawing from another popular format (DWG) into a DGN format.
Free Revit alternatives and competitors
It is worth mentioning that not all of these examples are entirely free – some are provided using a so-called "freemium" model, where you have a free basic version of the software with a limited feature set, with the ability to acquire more features with a paid subscription. 
When it comes to completely free CAD software, it is hard to imagine a solution that is as popular as FreeCAD. FreeCAD is a free and open-source CAD software mostly centered around mechanical engineering but also capable of performing a wealth of other features in other industries, including architecture, product design, and so on. It utilizes a lot of different open-source libraries, including Python, Coin3D, Qt, and more.
FreeCAD also supports many platforms, including Windows, Mac and Linux, with absolutely zero differences between platforms. FreeCAD is also capable of working with many 2D components for 2D production drawings, even though direct 2D drawings are not considered the prime function of the software – and the same goes for organic shapes, animation, and other functionality.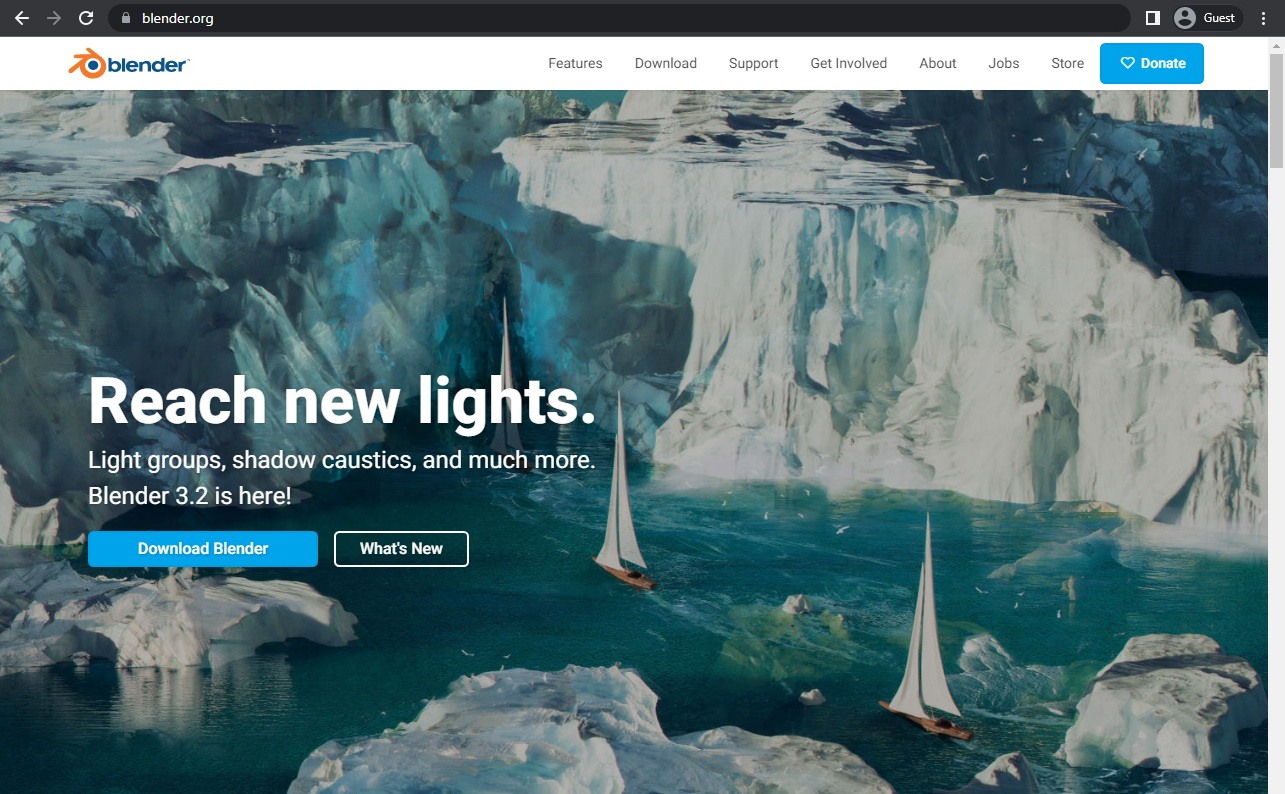 Another popular software that is considered a direct Revit competitor is Blender. This comprehensive design software can perform 3D modeling, animation, compositing, rigging, simulation, and more. Blender is widely used for several purposes, such as motion tracking, 2D animation, video editing, etc. Another great point is that it's completely free and open-source.
Blender also has a variety of use cases that are entirely different from its original purpose – such as game creation or Python scripting. It is an excellent option for small studios and other groups of clients who cannot afford any enterprise-class CAD software such as Revit or its alternatives.
Sweet Home 3D is also one of Revit's alternatives, even if it is somewhat specific in its purpose. Sweet Home 3D is a free architectural design software that focuses on creating house plans for its users. It allows for the creation of a house plan in two dimensions with the ability to preview the entire project in 3D. It also has an abundance of furniture and other appliances that can be used to create an even more detailed home plan for the client in question.
Sweet Home 3D is straightforward to use, but it is also far less in-depth than most of its competitors due to it being a solution that favors personal use. It also targets exclusively interior design, meaning there are little to no external design tools available. At the same time, this solution still provides several features that can be claimed as a Revit alternative, such as architecture design and project preview.
Another well-known name in the field of 3D design is SketchUp – created by Trimble Inc, it is a comprehensive workspace that allows its users to design any and all kinds of architecture projects, both big and small. It also has a lot of features that are aimed at making the overall 3D design process that much better, with smart visualization, time-based changes in the design, and a lot of different presentation methods for the project in question.
SketchUp is a solution that is on the border between free and paid software since it has a free version with a limited feature set – but it also has several other versions you have to pay for. This approach puts SketchUp in a so-called "freemium" category when it comes to monetization – offering a free basic version with the ability to pay for more advanced features.
Going for a smaller BIM solution, we have bimspot.io – a web-based BIM platform that offers multiple features for comprehensive project management in the architecture industry. Some of these features include element permissions, discipline checks, quantity takeoff, model viewing capabilities, coordination checks, KPI dashboards, and more.
As a BIM platform, bimspot.io offers four different solutions, with each solution targeting a specific goal or purpose. Planner is focused on project coordination and model quality improvements; BIM Manager utilizes BIM data from different sources and enables model check automatization. Project Manager is all about collaboration and team management, and BIM Software Developer is about scaling your solution by adding multiple features through API integration.
Conclusion
There is no shortage of BIM solutions similar to what Revit does in the field of BIM. Choosing a specific solution might be a rather arduous process, with some people not being able to afford Revit in the first place and others struggling to find a suitable replacement. This article intended to help by presenting multiple different Revit alternatives to make the choice of a potential client much easier.
Additionally, our list was intentionally split into two parts, highlighting paid and free alternatives to Revit that are available in today's architecture design market. That way, we can cover more potential use cases when it comes to customers looking for a Revit alternative.
---